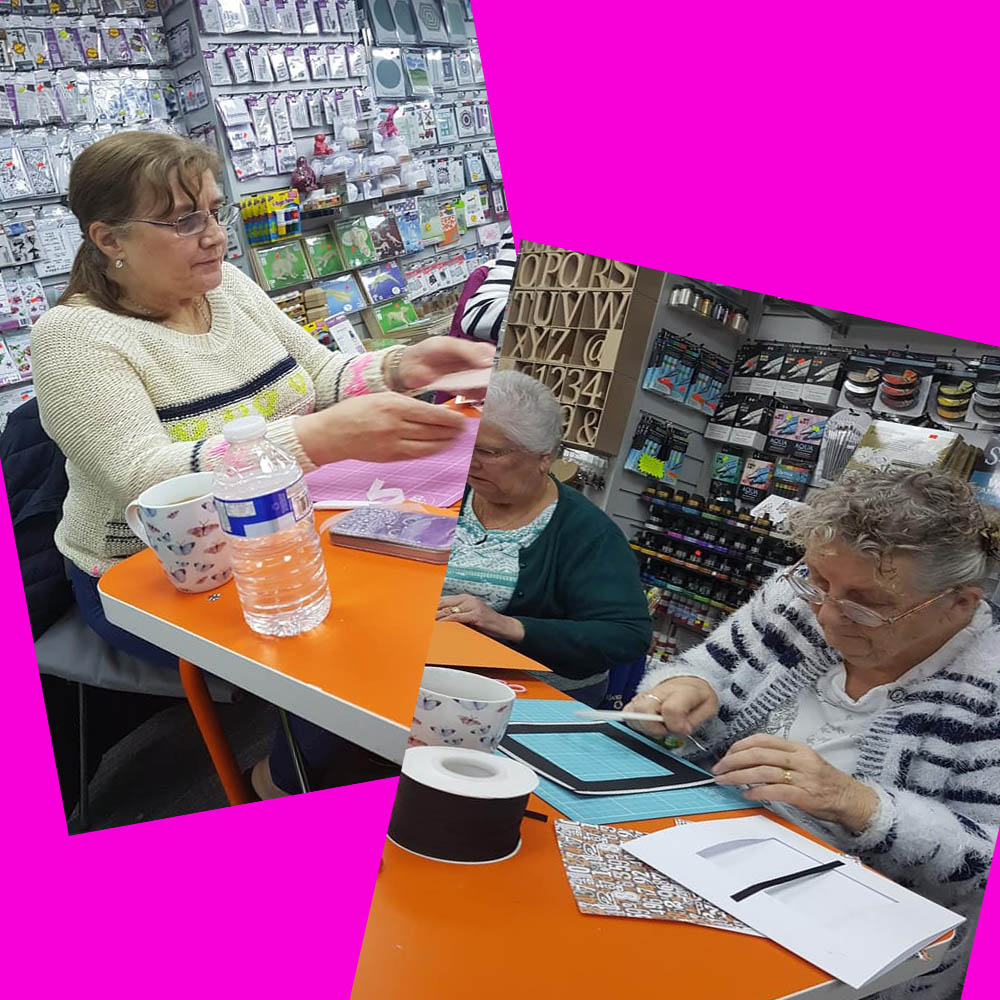 Crafty Ladies Club
Crafty Card Making Afternoons
Thank you to all you Ladies that have been making our days a success for the last few months & we apologise for not putting our blog out to you sooner ( we have all been a bit busy so far).Well the good news along the crafting grapevine is that Burleydam Garden Center has now closed it`s door on the Craft Classes & Craft Dept, so that can only be good news for us here@ Gillies Crafts as we may see some more new customers & a few more of your fellow Crafters attending our classes (only if we all spread the word about our craft shop don`t keep it to yourself do a bit of promotion & tag everyone you know) If you have not seen our shop  please pop in & give us the once over i`m sure you wont be dissapointed Google our shop for directions & car parking facilities. If you have missed our previous Crafters Companion Demo days we have another one on the Friday 3rd May 10:00am – 16:00pm so come along.
If you have ever wanted to come to one of our card making afternoons they are held every Wednesday & Thursday 13:00pm – 15:00pm
I`m sure our other Crafters will make you feel welcome.
For more details contact Gill:
Shop: 0151-513-2722
Mobile: 07729217906
Email: gill@gilliescrafts.co.uk