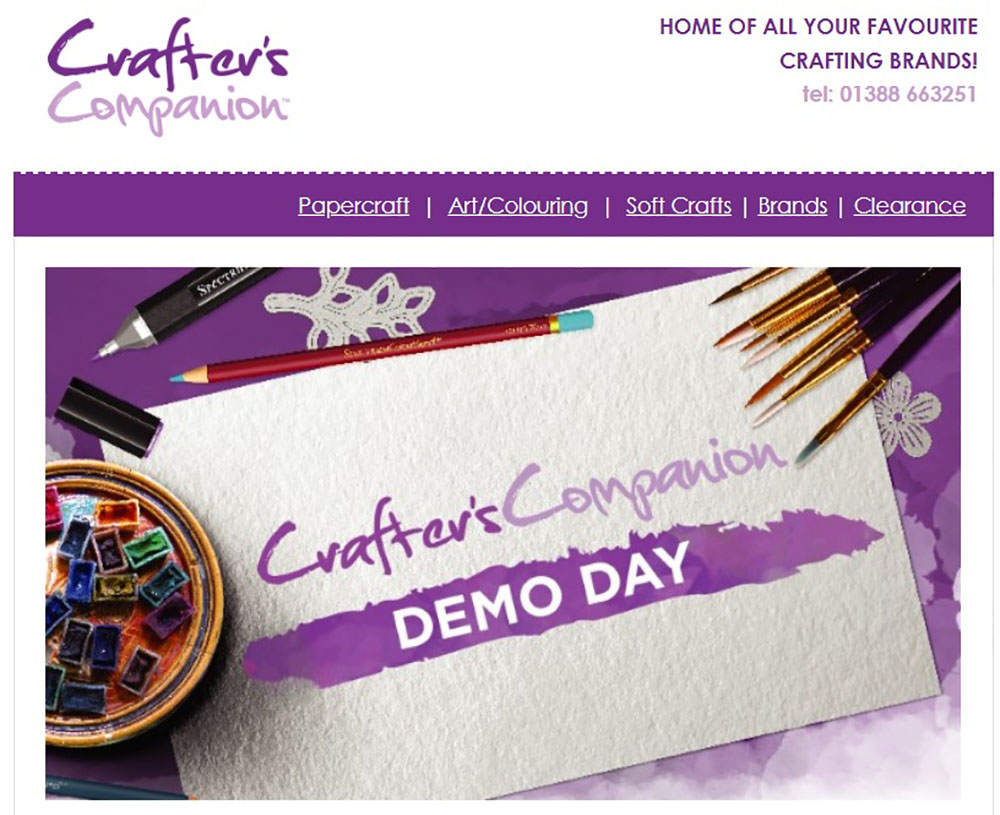 Todays The Day
Well the day has finaly arrived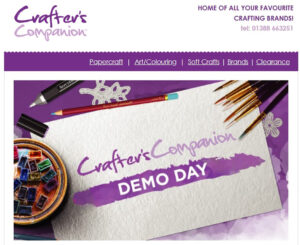 Today we will be having Karen Foy  from Crafters Companion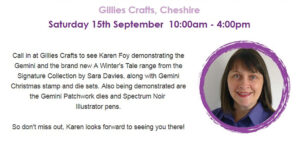 Demonstrating range from the Gemini Christmas Sets & Patchwork Stamp & Die Sets that are being showcased on Hochanda (good of them to do that for us) On Sale from Today here at Gillies Crafts 
Along with A Winters Tale Stamps & Die Sets – again on Sale Today
we will be having a 3 for 2 sale on all of these ranges we have a limited number available to able to Re-Order if we sell out so be quick pick you goodies.
Also we will be demonstraing the Spectrum Noir – Ink Pads just release 3 pk £15 again a limited quantity so be quick.
Take some time if you have not been to our shop before look around & see the ranges we have in our shop you will be supprised to find we carry a lot of items, If you cant see what you want we can always order anything from our suppliers . So dont be shy ask for our Help.
Dont forget to ge here handy to get a your seat & of couse the refreshments & food.We cant wait to see you all here & we thank you for your great support in the past 12 month we have been open. Hopefully we will become good long friends.
Best Regards
Gill & Mike